Scenario: The Vatican, namely Pope Francis the 1st has arranged for a meeting with top CIA and US Cabinet members to discuss plans for a visit to the United States within the next year. The SCP foundation has intelligence regarding this upcoming meet with the pope that The Foundation could be implemented in a conspiracy to solidify the Vatican's Paranormal Division as the Go-To foundation for Identification and Recovery of Future SCPs. The board of Directors have agreed to send 4 Agents to eavesdrop on the meeting and report back their findings.
Persons of Interest:
Pope Francis I:
266th Pope in power; Sovereign in Vatican and Bishop of Rome, As well as Director of the Vatican's Paranormal Investigation Division. 76 Years Old. Heralded for his Progressive outlook on life. No risk here, as he's a man of the cloth.
John O. Brennan: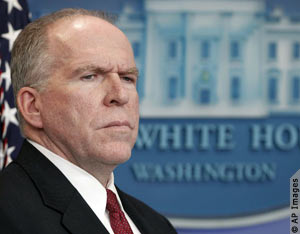 Current Director of the CIA; Head of Paranormal Events Committee. 57 Years Old. Extensive Knowledge of "Black" Operations around the world involving the United States. Be Aware, He will have an entire section of Agents at his side at All times.
Ken F. Hackett:
Ambassador to Vatican City. Had no opposition when appointed to this position. Former Head of Charity. He's got a small detail of PMCs that escort him, as well as Marines.
Objective:
With surveillance equipment, record the meeting without alerting third parties to our presence.
-------------------------
A soft sigh, and an exhale of smoke, he writes his name down on the paper. "I'll go."